BikeAbout Log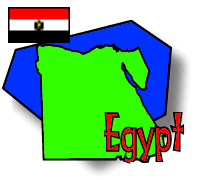 Rider Notes: Thanksgiving Day, November 27, 1997
Dear Families, Friends, Fellow travelers and Following schools,
As we begin preparing our Thanksgiving dinner of kushari, chawarma, tahini, torshi, and falafel sandwiches, our thoughts turn towards home, and the turkey, stuffing, mashed potatoes, gravy, stuffed squash, and cranberries that we are missing. While we feel very fortunate to be experiencing new and different countries and cultures, we occasionally — especially at moments like this — miss our homes and families. At no time is it harder to be separated from familiar faces (and food) than during the holidays.
So, while we pause and think about a Thanksgiving dinner missed, we would like to extend our best holiday wishes to our families and friends, to those who are following us over the Internet, and to everyone we have met over the last two months on the road. We particularly hope Mr. Scott's class in Ohio treats itself to an extra portion of pumpkin pie for us!
Thanksgiving is also a good time to publicly appreciate everyone who has helped make BikeAbout–the Mediterranean a reality (especially those who fed us). From the Centre of English Self-Access Material in Berkane, Morocco, to the Youth Center in Sousse, Tunisia, to students of the Scuola Media Statale "Luigi Castiglione" in Bronte, Sicily, to all the people at inTouch Communications here in Egypt, and the rest of our school friends and sponsors, we consider ourselves lucky to have met you all. Our home-hosts in Tunis, Tunisia will forever have a special place in our hearts as well.
A very, very special holiday greeting of thanks goes to our Web mistress and sorceress, Elizabeth, for the amount of time, effort, and genius she has devoted to making our Web site something we can all be proud of. She can expect a Thanksgiving kofta kebab by air mail. We hope it's still warm when it reaches Maine.
We would also like to extend special thanks to our friends Rebecca and Michael, who are keeping tabs on our New York office while we traipse around the Mediterranean. We sleep better at night knowing they are on the job (actually andrEa would sleep well even if John Gotti was taking care of the office).
So, eat well, digest in peace, and, for all of us, think about your neighbors near and far — especially those in the Mediterranean — working to make this world a better place for us all.
The BikeAbout team — Anthony, andrEa, Corinne, Ethan and Padraic

---
---
Copyright 1997-2004 BikeAbout. All rights reserved.