ANTHONY, ETHAN, AND PADRAIC
ARE STILL IN BEIRUT
topics: coffee (food), Internet access, border crossing, terrain, Libyan weddings, reconstruction, civil war, social life; jump to dispatch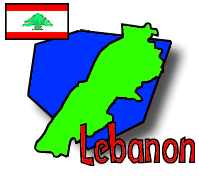 At 6:00 PM

February 2–3, 1998

Sunrise (local): 6:34 a.m.
Sunset (local): 5:09 p.m.
Weather
68°F
Traveled Since Feb. 1
0 mi / 0 km
Cumulative (all groups)
2046 mi / 3294 km
Lat: 33° 53' 29" N
Lon: 35° 29' 03" E
Elev: 279 ft / 85 m
[Webmaster's note: This dispatch covers the days from February 2 to February 3. The almanac data refers to February 3.]
Fast Facts
Where We Are: Beirut

Where We're Staying: Leila and Janine's apartment in Hamra

Places We Visited: IncoNet, Beirut bus station, a Communist bar, Pomodoro Pizza restaurant/disco

Featured Site: IncoNet

Person of the Day: Hadil Trake

What We Ate:

Food of the Day: Lebanese coffee
Breakfast: not a darn thing
Lunch: mana-eesh
Dinner: pasta, two different ways
Olive Count: 1545

Word of the Day: Yanee means "I mean" or "you know" in Lebanese Arabic. It is the filler word used to cover silence and/or to hold someone's attention, the way we use "uhhh" or "like" in English.

Tech Fact of the Day: Crossing borders can be a pain (part #2)

Flat Count (Cumulative): 12
Broken Spoke Count (Cumulative):
28
Next Stop: Byblos!
---
CORINNE AND ANDREA
TRAVELED FROM CYPRUS TO RHODES
topics: wildlife, Mediterranean Sea, ferry travel, Greek mythology, Seven Wonders of the Ancient World; jump to dispatch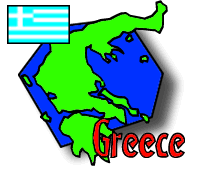 At 6:00 PM

February 2–8, 1998

Sunrise (local): NA
Sunset (local): NA
Weather
NA
Traveled Since Feb. 1
0 mi / 0 km
Lat: 36° 45' 09" N
Lon: 33° 15' 12" E
Elev: NA
[Webmaster's note: This dispatch covers the days from February 2 to February 8. The almanac data refers to February 8.]
Fast Facts
Next Stop: Mugla, Turkey!
[Click here for more from Greece!]
---