BikeAbout the Mediterranean: Algeria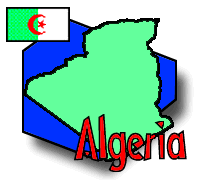 BikeAbout-the Mediterranean was a nine-month, 11,000-kilometer circumnavigation of the Mediterranean Sea... by bicycle. The BikeAbout team was unable to visit Algeria. However, we encourage you to find out more about Algeria by visiting the following resources:
Algeria Resource Library

Links to Web sites about Algeria and BikeAbout-inspired reports.
---
---
Copyright 1997-2004 BikeAbout. All rights reserved.